If you are having trouble viewing this message, see it in your browser.

Introducing BWD's newly designed e-Newsletter!
This monthly resource will continue helping us communicate insightful articles, industry-specific news and developments within the bank. We're confident the articles and announcements included in our e-Newsletter will be a valuable and respected source of information.
Thank you!
Holtz Builders, Inc. Recognized for Bank Renovation
The Bank of Wisconsin Dells' Lake Delton Branch was recently recognized as being among the most impressive and unique construction work in 2017. Holtz Builders, Inc. (HBI), received a Silver Projects of Distinction – Restoration & Renovation Award by Associated Builders & Contractors (ABC) of Wisconsin for the project.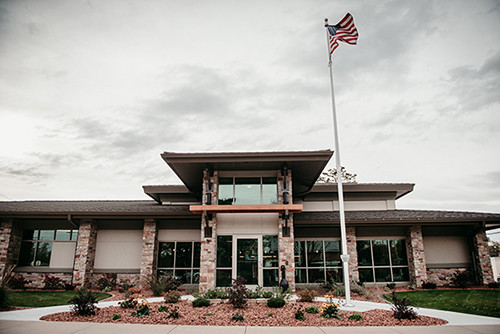 Bauer Awarded WBA Scholarship
Wisconsin Bankers Association (WBA) has named Molly Bauer, Vice President/Human Resources Officer at the Bank of Wisconsin Dells, as recipient of the Graduate School of Banking's Human Resource Management School Scholarship.
Top Tips to Securely Using Social Media
Social media sites, such as Snapchat, Facebook, Twitter, Instagram, and LinkedIn, are amazing resources, allowing you to meet, interact, and share with people around the world. However, with all this power comes risks--not just for you, but your family, friends, and employer.
Disclaimer of Liability
Bank of Wisconsin Dells provides the information in this e-newsletter for general guidance only, and does not constitute the provision of legal advice, tax advice, accounting services, investment advice, or professional consulting of any kind. The information provided herein should not be used as a substitute for consultation with professional tax, accounting, legal, or other competent advisers. Before making any decision or taking any action, you should consult a professional adviser who has been provided with all pertinent facts relevant to your particular situation. Tax articles in this e-newsletter are not intended to be used, and cannot be used by any taxpayer, for the purpose of avoiding accuracy-related penalties that may be imposed on the taxpayer. The information is provided "as is," with no assurance or guarantee of completeness, accuracy, or timeliness of the information, and without warranty of any kind, express or implied, including but not limited to warranties of performance, merchantability, and fitness for a particular purpose.



Bank of Wisconsin Dells
716 Superior Street
Wisconsin Dells, WI 53965