If you are having trouble viewing this message, see it in your browser.

Memorial Day Hours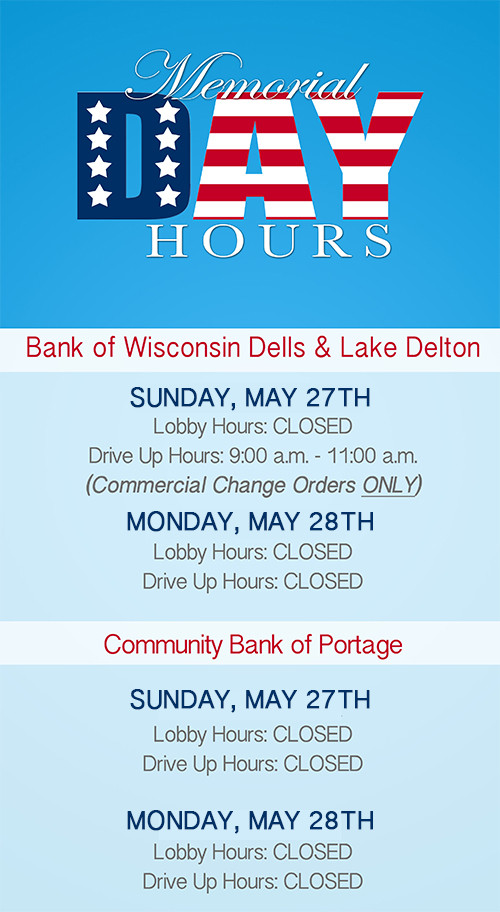 Lake Delton 50th Anniversary
Our Lake Delton branch turns 50 in June! Please join us in celebrating.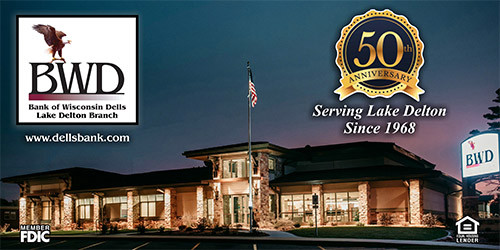 Customer Appreciation Days
Mark your calendars--Customer Appreciation Days are just around the corner!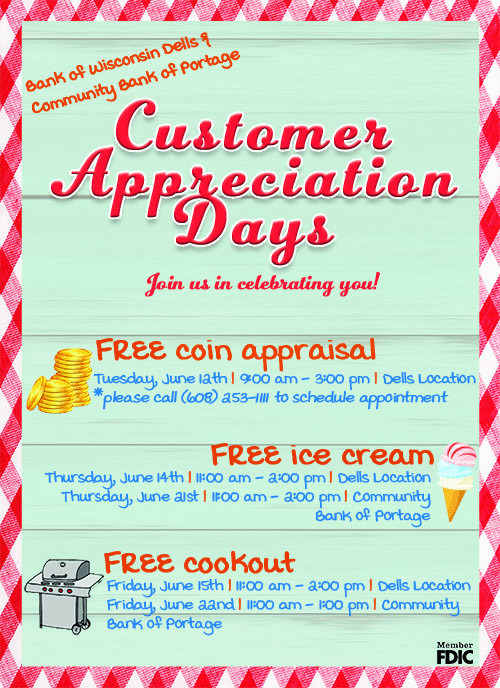 In Need of Home Financing?
Speak with our Residential Loan Officers, Keara and Heather, today!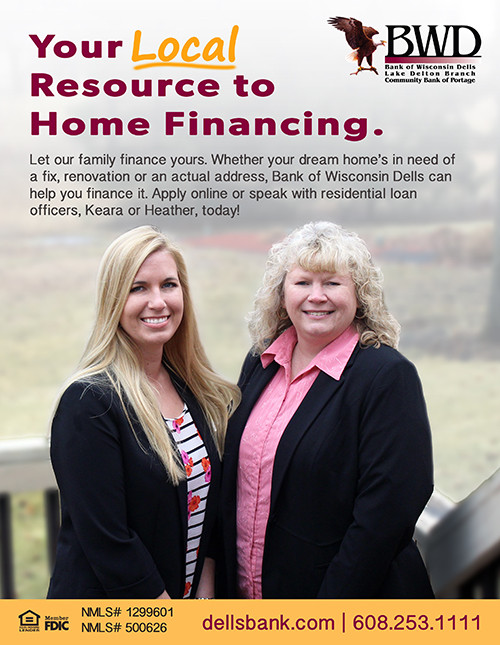 Hurry, it's almost gone!

Online Shopping
It's important to take steps to protect yourself when shopping online. While online shopping is convenient, it also makes it more lucrative for scammers to trick buyers for financial gain. So, what can you do about it?



Bank of Wisconsin Dells
716 Superior Street
Wisconsin Dells, WI 53965