July 4th Hours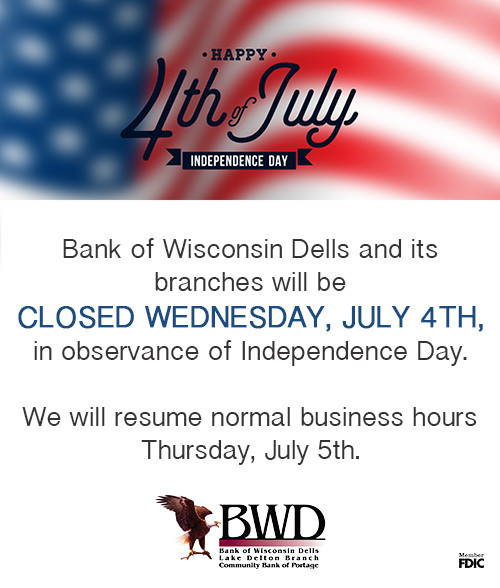 In Need of Home Financing?
Apply online or speak with our Residential Loan Officers, Keara or Heather, today!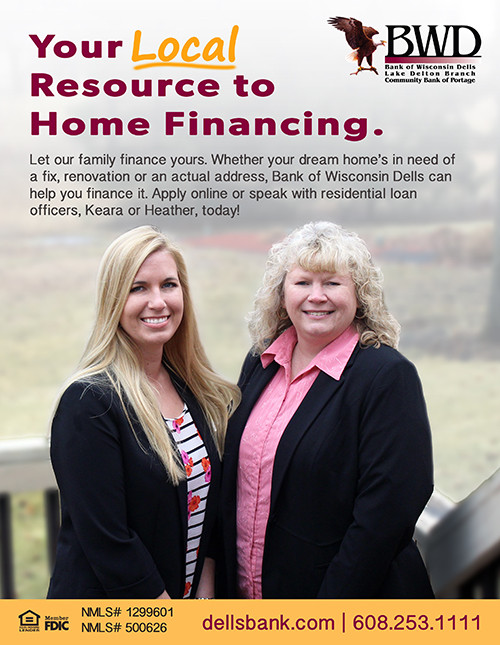 Bank of Wisconsin Dells Supports Community Foundation
Bank of Wisconsin Dells has recently joined the Greater Sauk Community Foundation's Founders Society with a sizable gift contributed toward the Foundation's endowment fund.
Lake Delton Branch Celebrates 50 Years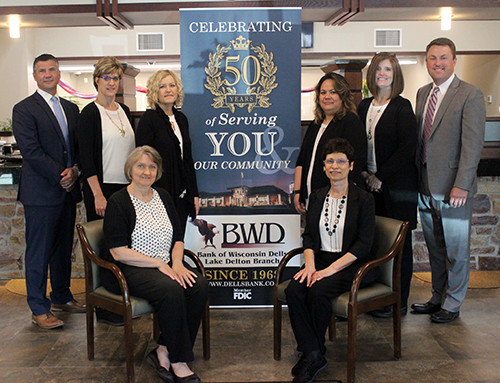 Bank of Wisconsin Dells' Lake Delton Branch recently celebrated 50 years of serving the Lake Delton community by hosting a special event for its customers. Thank you all for celebrating with us!
Thank you, Customers!
Bank of Wisconsin Dells recently hosted its annual Customer Appreciation Days. Thank you all for joining us!

Securing Your Mobile Devices
Your mobile devices are an amazing and easy way to communicate with friends, shop or bank online, watch movies, play games, and perform a myriad of other activities. Since your devices are such an important part of your life, here are some simple steps to keep you and your devices safe and secure.



Bank of Wisconsin Dells
716 Superior Street
Wisconsin Dells, WI 53965